INNOVATIONS FOR THE GLOBAL ANIMAL HOUSING INDUSTRY
EuroTier is the leading international trade fair for professional animal farming and livestock management. The leading innovation platform of the global animal production industry offers an overview of innovations and established standards. It provides answers and solutions for current and future challenges.
November 15 to 18, 2022 in Hanover. Digital additional offer from October 2022 on DLG Connect.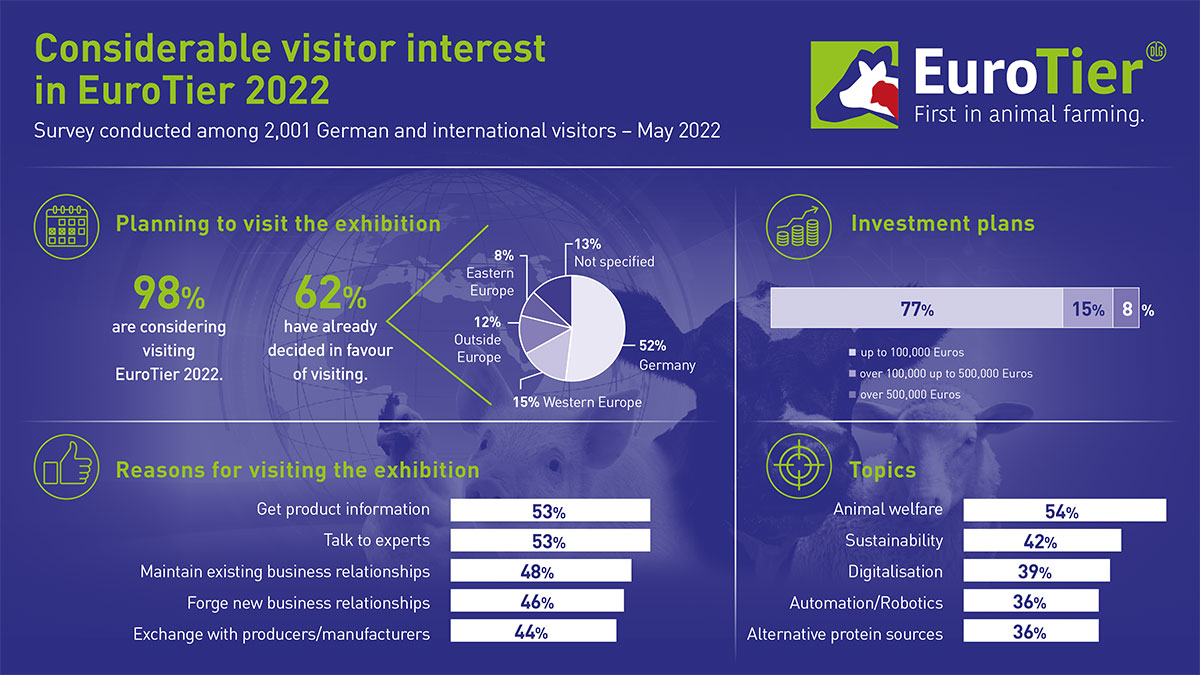 The visitor interest in EuroTier/EnergyDecentral 2022 is very high. Around 98 percent of the visitors surveyed are considering a visit to the leading international trade fairs in Hannover. 62 percent are already certain that they will visit the trade fairs in Hannover in November.