SAMINA ABDOULALI
Director of the French Pavilion at EuroTier 2022
EuroTier is a leading business platform that gives exhibitors a high profile thanks to a qualified international visitor base with great investment potential.
Pouvez vous nous présenter EuroTier en quelques mots ?
EuroTier est un salon unique qui regroupe l'intégralité de la filière élevage et qui révèle toutes les dernières innovations. C'est un véritable vivier de réflexion sur la filière élevage au niveau international. La portée internationale de ce salon est incomparable grâce à un visitorat étrangers venant de tous les continents, une variété de visiteurs avec un véritable pouvoir de décision.
Venir à EuroTier permet de se tenir informé des nouveautés de la filière au niveau international, de discuter des prochains défis à relever pour les agriculteurs Français et plus globalement en Europe. Nous savons tous que l'un des plus gros défis de la filière élevage, est de produire en accord avec les enjeux climatiques, d'avoir des pratiques durables qui s'inscrivent dans le respect de l'environnement.
Quels seront les temps forts ?
EuroTier propose un programme de conférences très complet. Si le thème principal du salon est « TRANSFORMING ANIMAL FARMING » ou comment s'adapter aux conditions générales futures en transformant les processus et la production, les conférences couvriront tous les sujets concernant la filière élevage et répondront aux questions d'actualité de l'élevage professionnel. Parmi celles-ci figurent : l'international Cattle & Pig Event, l'International Poultry Event et l'événement TopTierTreff pour la génétique bovine.
Cette édition 2022 présentera également des solutions innovantes, des produits et services ainsi qu'un Programme technique professionnel mettant en vedette de nombreux leaders du marché et d'éminents experts du secteur.
EuroTier récompensera aussi les dernières innovations en matière de génétique, de bâtiments d'élevage dans les bonnes pratiques respectueuses de l'environnement.
Le pavillon Français proposera entre autres des temps d'échanges conviviaux entre Français avec les exposants au travers d' « apéros networking ». L'idée est vraiment de trouver tous ensemble, comment favoriser les complémentarités, comment travailler ensemble et comment commercialiser et/ou répondre à des appels d'offres ensemble.
Ces échanges sont une véritable synergie, une source de savoir et de réflexion sur les enjeux et défis de la filière.
Combien d'exposant seront présents sur EuroTier 2022 ?
Nous attendons plus de 40 entreprises Françaises du secteur santé et de l'alimentation animale, des entreprises du secteur génétique et bâtiments pour la filière bovine, ainsi que du secteur équipements et génétique avicole.
Nous serons présents sur 3 halls (Hall s 11, 17 et 20), afin de proposer une offre très diversifiée.
Nous espérons que cette année sera aussi synonyme de médailles au «Innovations Awards EuroTier 2022», comme cela avait été le cas en 2018 avec la société Dussau Distribution qui avait remporté la médaille d'argent.
Nous avons hâte de connaitre les nouveaux lauréats de ce concours et de vous retrouver nombreux, du 15 au 18 novembre à Hanovre, en Allemagne sur EuroTier 2022.
DAUREN MATAKBAEV
Managing director of the chamber of the Kazakh white-headed breed, Kasachstan
Kazakh breeding expert Dauren Matakbaev is the managing director of the chamber of the Kazakh white-headed breed in Kazakhstan,
an association of breeders of the Kazakh white-headed breed, known among natives as "Kazakh Akbas".
Dauren Matakbaev has visited EuroTier many times and plans to be there in November. We asked him why.
SJOERD YDEMA
Sjoerd Ydema, Rødkærsbro, Denmark
"Our dairy farm with 450 Hostein-Friseans has expanded since we purchased it over 30 years ago, when we came over to Denmark from the Netherlands. We have been adding cattle over time and also recently installed a biogas plant.
The challenges we face right now is meeting forthcoming legislation, which will require significant changes to the animal housing.
At EuroTier I am hoping to identify sensor-based solutions for data management which include monitoring hoof health and weight.
This will be a logical extension of the other technical equipment on the farm, which monitors feed intake and other issues.
Networking at EuroTier is essential. I'm part of the European dairy farmer network and look forward to meeting up with my farming colleagues from other countries there. I am originally from the Netherlands and chose to farm in Denmark through answering my own simple question 'Where do I have my best future?' – this is my motto also today, you have to always be forward- thinking, also when making equipment decisions. "
JOSEF DIVIŠ
Dairy Farmer, Pacov, Czech Republic
"Investments in agricultural equipment are important because they make the farm fit for the future. Trade shows therefore play a central role for us as an information platform for innovations.
A year and a half ago, our farm invested in modernizing the existing barn for 350 Holstein-Friesians. In the process, we also installed a new milking robot, which we all had to familiarize ourselves with. Because its operation is demanding and needs to be learned. Another modern new barn for 250 dairy cows will be completed next year - a manure sump and a new silage store are part of it.
I am looking forward to visiting EuroTier 2022 in November. It is the ideal opportunity for me to understand future technical trends, also I will meet my colleagues from other countries.
Our company is a member of the European Dairy Farmer Club. I consider the technical exchange of experience with other members from European countries and especially the annual farm visits and the acquisition of new information during the EDF Congress very valuable."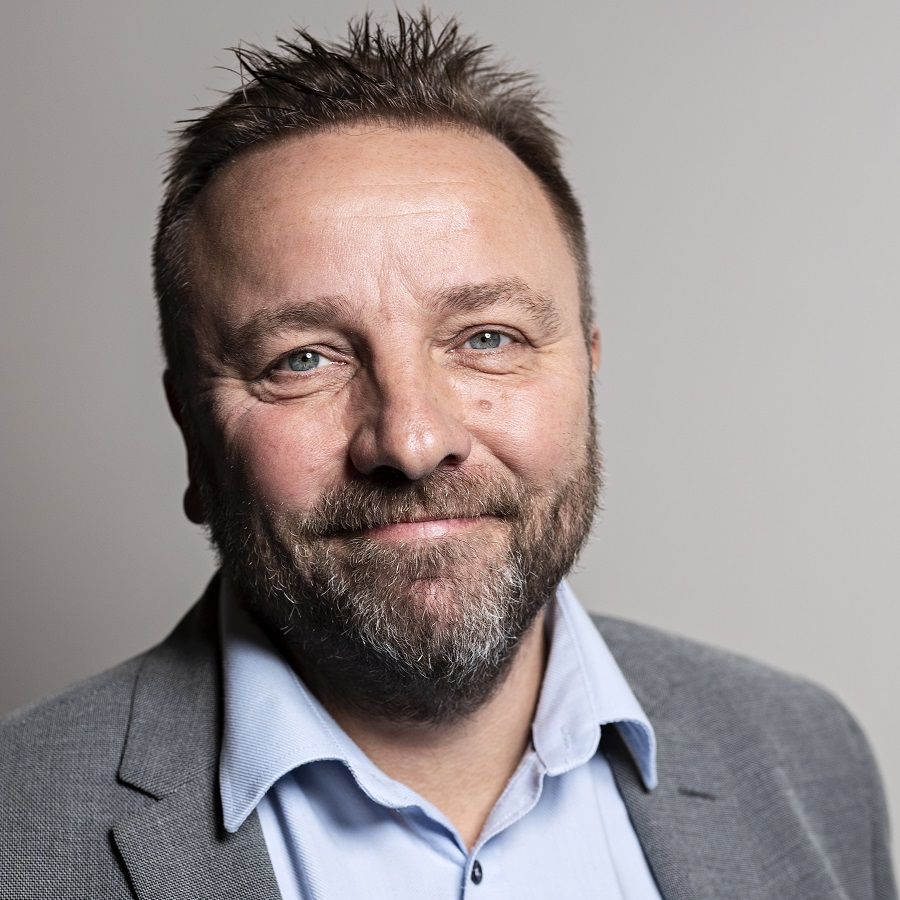 HENRIK REFSLUND HANSEN
Pig farmer in Bredebro in Southern Jutland, Denmark
We produce 17,000 slaughter pigs annually and house 4,700 finisher pigs. The biggest equipment trend I currently see is the accelerated development of various electronic-based systems that can optimise both data management and work on the farm. An example is the cleaning robot I recently purchased which reduces manual labour in the pen. I've been to EuroTier many times and for me it's an opportunity to discover inspiring little 'golden nuggets' as I call them. Even though a Danish pig farmer may think we are world champions, we can still learn from other countries, whether it be a new robot or a novel measuring device. At EuroTier, I'm probably going to explore some of the data platforms, which collect and manage all farm data, like feeding and slaughter. The aim is to reduce manual labour which is our biggest cost. Networking is an important part of EuroTier. The pig event organized by the European Pig Producers Club offers farmers like me a practical face-to-face exchange, which we have missed over the last few years.
TEN STEPAN
Managing director, TOO Bek+, Kazahkstan
At our dairy operation located in Kostanai region, Kazakhstan, we manage approximately around 1,600 livestock heads including 850 dairy heads with an average milk yield per head of 28 liters. Our main goal is to learn how to work efficiently, to become more profitable. We set ourselves the task of achieving a stable increase in milk yield and hope to be in the top ranking of the most productive farm businesses in Kazakhstan. In fact, in order to achieve our goals, we need to look at what is on the market in the areas of fodder production, feed procurement and feed additives as well as farm management concepts for cattle. That is the reason we want to go to the EuroTier exhibition to discover what equipment and solutions manufacturers from all over the world have to offer.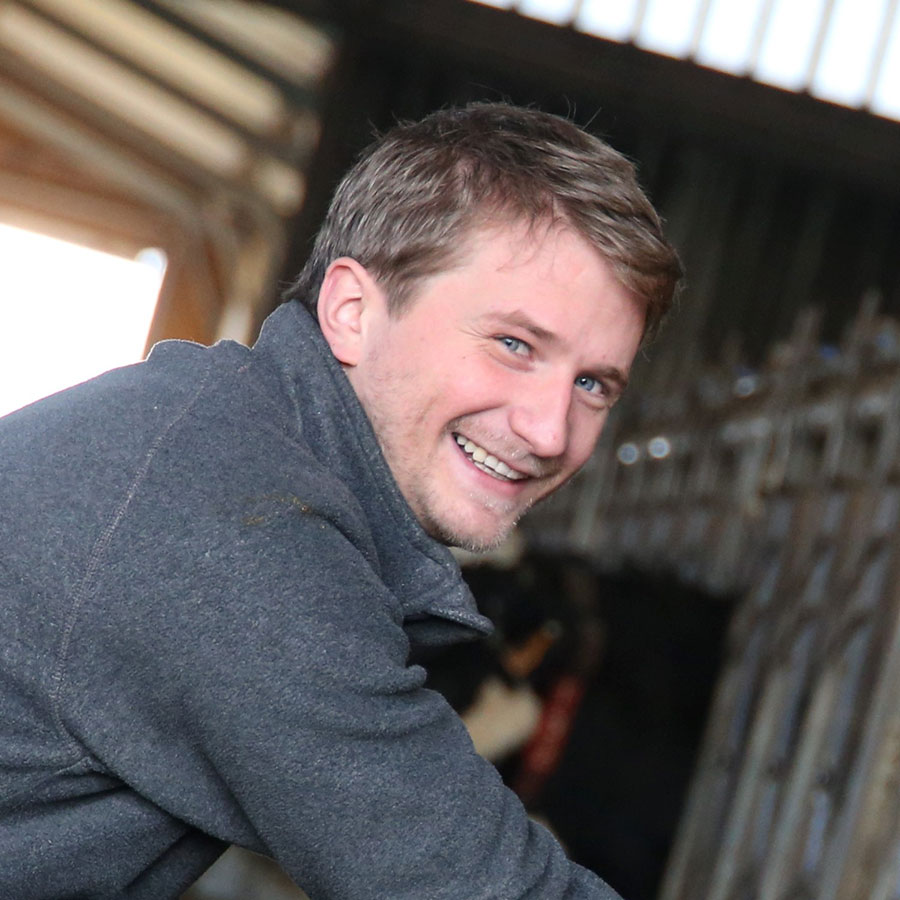 THIBAUT CORDEL
Dairy farmer, France
Our farm with 240 Holstein dairy cattle is a partnership with eight managers and additional farm workers. Our vision for the future is to add cheese production though this is still a long way off.
The farm continues to follow the development of technical equipment that improves the operation while still adding value to the farm. Robotics is high on that list as there are a lot of advancements, in particular automatic milking, feed pusher and manure management. Such solutions can help solve the current labor issues we have. It's difficult to find farm workers but we are a young team working hard on our marketing to make the farm attractive for workers.
This year's EuroTier will be a chance to compare the robotics solutions and test some of the equipment live. This is often not possible directly on the farm. Therefore EuroTier works so well in concentrating all solutions in one place. I have tried to cover the trade fair in one day before but there is too much to see and therefore I've planned in at least two full days this November.
Networking with other dairy farmers is an important part of my visit. Just meeting a farmer from another country, such as Ireland or Poland, and share experiences, like have they used a specific technology before, does it work well? what did it add to his business? These kind of conversations are valuable.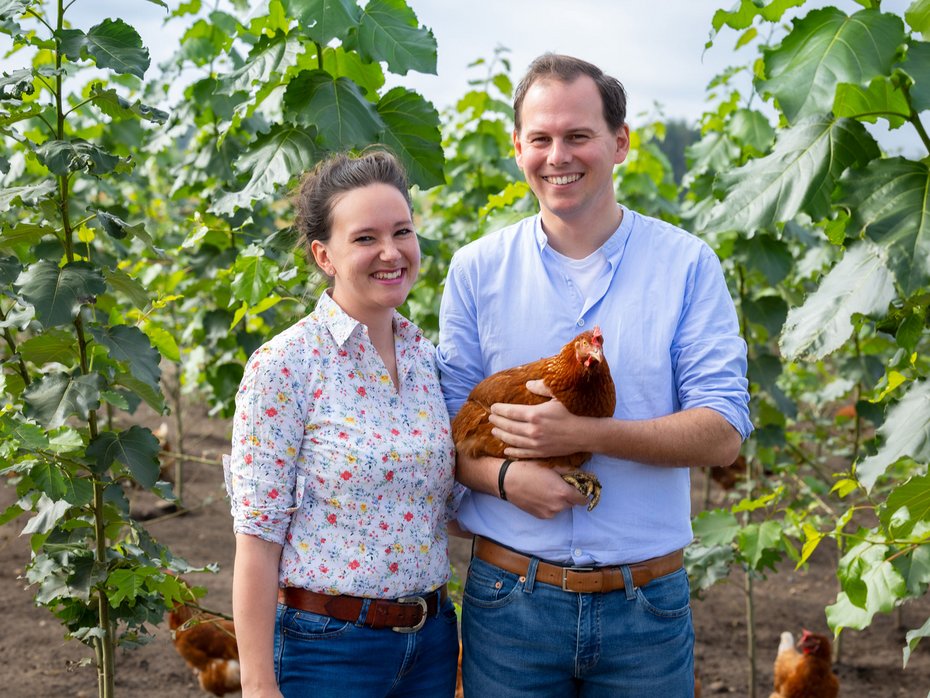 TERESA-MARIE AND DR. NIELS PELKA
Inzmühlen, Germany
Today, we as livestock farmers and especially as direct sellers face great challenges. Rising prices and dwindling purchasing power mean that the adjustment screws have to be fine-tuned more and more. For us, this means that our production must become better, more productive, more efficient and more resource-conserving - but this must never be at the expense of animal welfare. At EuroTier we find out about the latest developments and talk to experts and colleagues. We value this exchange very much. Some problems cannot be solved, but knowing that others are equally perplexed leaves a reassuring feeling. Sometimes the valuable things at a trade fair happen between the stands and between the lines.
Of course, at EuroTier we mainly visit the exhibitors in the poultry sector. But we are just as enthusiastic about opening our eyes to other areas. Being informed across the board ensures that we can face the consumers, with whom we are in constant contact as direct marketers, in an informed way at all levels.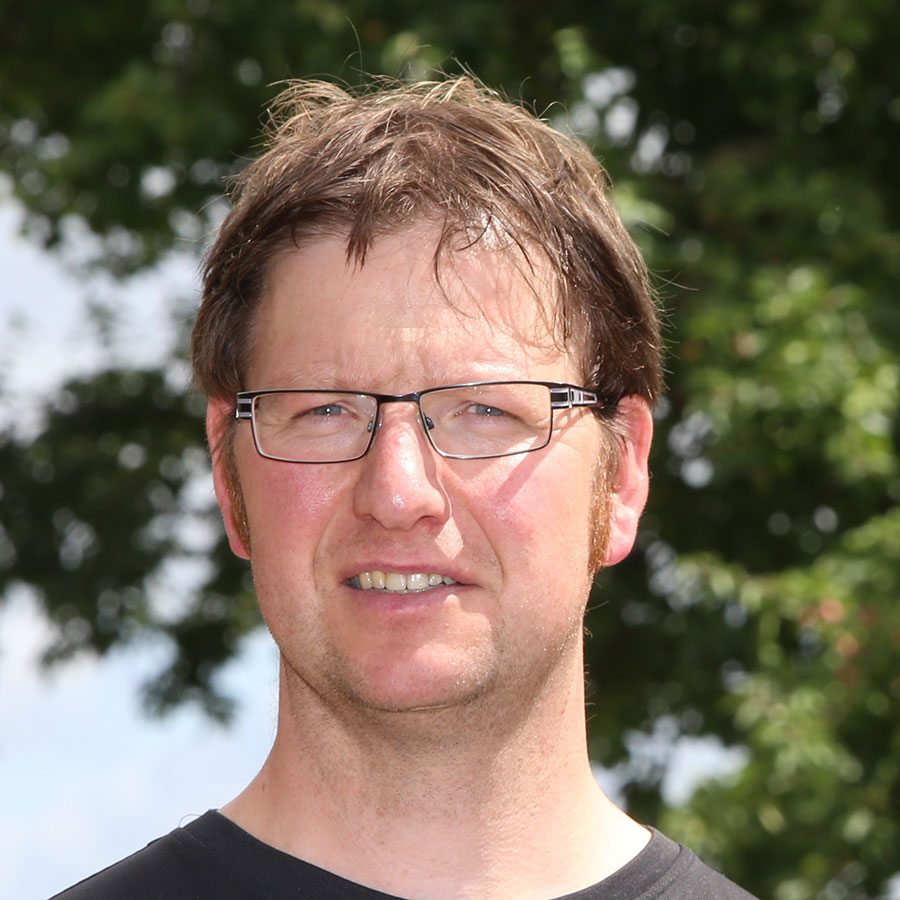 JAN-HENDRIK LANGELOH
Dairy farmer and direct milk marketer from Hamburg, Germany
For me, EuroTier has many important aspects. Of course, it is the ideal opportunity to see and talk to friends and professional colleagues from all over Germany and Europe. Walking around the show together always results in animal-focused conversations about technical innovations and organizational improvements.
For us as dairy farmers and direct marketers of milk, the combination of these two aspects is of course particularly attractive. With clear examples of how to improve husbandry conditions and the opportunity to better position ourselves professionally in direct marketing - this is what makes the exhibition so valuable for us.
The topic of direct marketing of milk in particular has become more complex in recent years, partly due to the pandemic. Purchasing behavior, sales channels and customer demands have changed fundamentally. Questions about husbandry conditions and animal handling have increased significantly. Questions about GMO-free feeding, for example, no longer play a role. In this changing world, EuroTier is certainly an important point of reference for future operational decisions.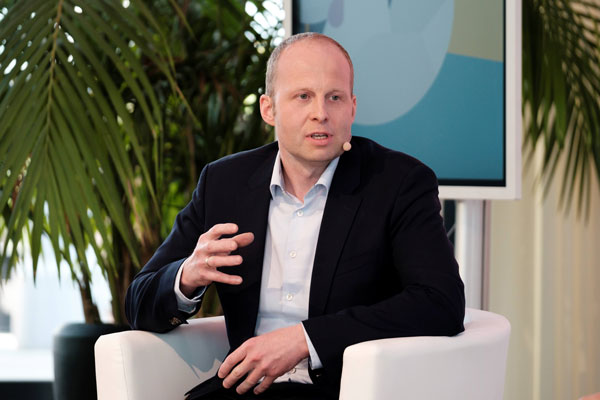 STEFAN TEEPKER
Chicken farmer, Germany
For me, the focus at Eurotier 2022 is on three points. The first is the discussions and meetings with professional colleagues and representatives of the industry. The second is the innovations. Eurotier offers the opportunity to discover innovations, to see them, to obtain explanations and to establish contacts, even away from the well-known companies and products. We are always dependent on integrating new products into our production in order to become better every year.
This also includes the third point. The meeting of the companies / exhibitors with whom we have been working for a long time. Here, too, the fair offers a good opportunity to talk about further developments and innovations. To look at these and to talk about a possible implementation in our chicken fattening.
Agriculture / chicken fattening are continuously developing. The range of developments, from feeding to climate, but also in the area of digitalisation, is rapid. Here, Eurotier offers me a comprehensive overview.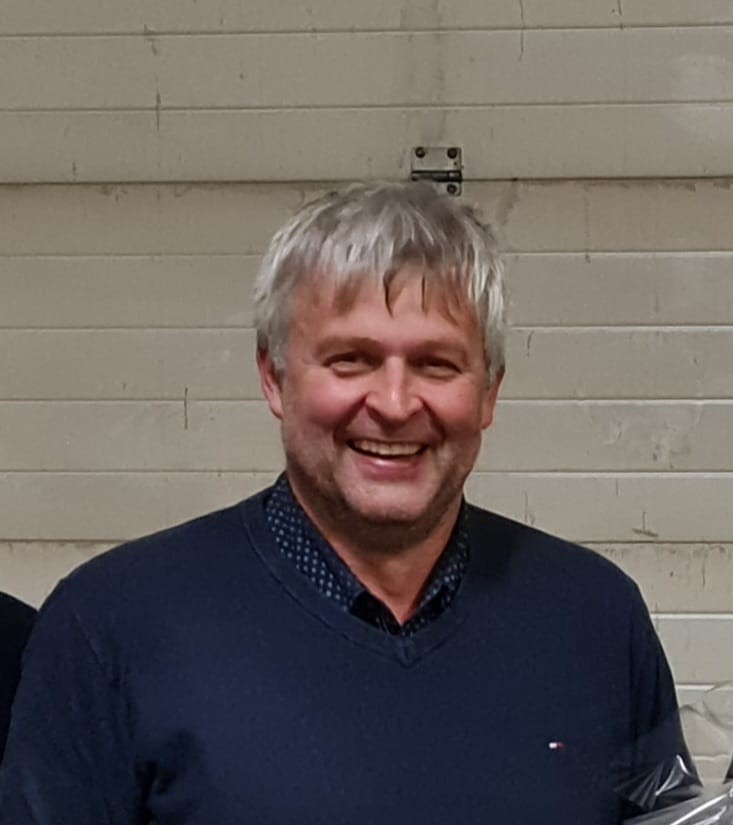 GÜNTHER RIEDL
Pig farmer, Lower Bavaria, Germany
Finally, after more than two years, the EuroTier can once again take place in the presence of the industry. Especially in socially and economically difficult times, it has already been shown in the past that the cohesion in the industry is unbroken. Thus, meeting with professional colleagues to exchange information and knowledge is a benefit for everyone.
As President of the German chapter of the European Pig Producers (EPP), I am particularly looking forward to meeting our members and professional colleagues from all over Europe again. The resulting international insight into pig farming and its areas of conflict is an enrichment for everyone.
At EuroTier we want to find out about the latest technical solutions regarding the reduction of manual work in the barn, as well as new approaches in pig breeding. It will also be particularly interesting to see which solutions or models are gaining acceptance in the field of animal welfare. The theme "Transforming Animal Farming" is therefore well chosen.
In pig breeding we produce 50,000 quality piglets annually and fatten a large part of them according to the QS standard. Last year, we completely converted the fattening process to ITW 2 and are currently pursuing further certifications, such as the regional window.
For me, the future challenges in the pig sector reveal three fields of action:
Finding reliable and cooperative marketers
Regaining social and political acceptance
Implementing adapted husbandry systems.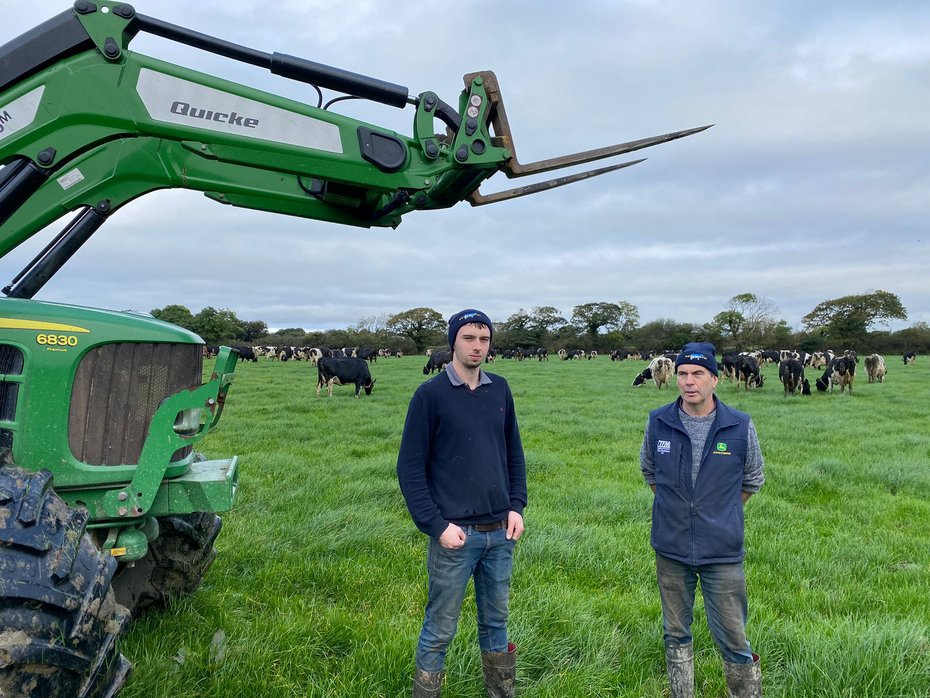 TOMMY FAHEY AND SON PATRICK
Agri contractor and dairy farmer in Lixnaw, Co. Kerry
Our dairy farm has 180 dairy heads and acreage for forage crops and grazing. We are currently undertaking construction of a new farm yard layout consisting of silage slab and new animal housing. The plan is to grow the dairy herd to 300+ in the coming years. The main challenges are related to labour, energy, material costs and climate. Though Ireland is a rich grass growing country it can occasionally be hampered by the weather so have to plan and be prepared accordingly.
EuroTier is perfect opportunity for us to identify new equipment that we can consider for our expansion. We are also interested in animal welfare solutions. Fertiliser costs right now are rising rapidly, and we now use primarily cow manure for our crops so practical solutions for manure management are a priority.
SEBASTIEN HOMO
Britanny, France
We've got 200 sows in farrow to finish system and we're always looking for the best possible living conditions in the pen for them. The challenges currently are to improve the technical performance, the environment in the pen, including emission reduction and animal welfare. Another challenge for farmers is to be able to anticipate potential forthcoming legislation.
Right now, we're finishing the construction of a new maternity area for the sows that will improve welfare further. EuroTier in November 2022 will allow me to confirm our choice. For new equipment, I am looking for transparency of the results and this is where also personal meetings with exhibitors play an important role.
During the past two years we have not been able to meet up personally with suppliers of equipment, which is highly important in a practical profession like mine. A picture or a video is just not enough to evaluate the full merits of a technical solution. I need to touch the machinery and talk directly to the company. I can do all that at EuroTier. What's more, I can meet up with farmers from other countries to get a different perspective.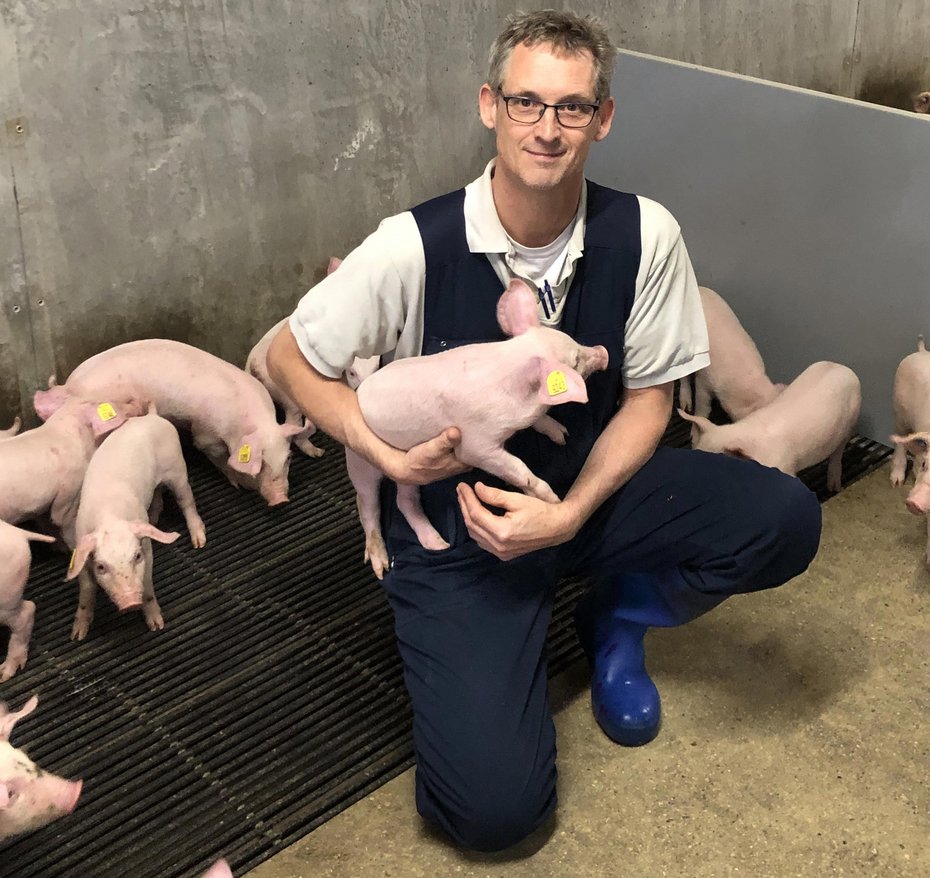 GERT VAN BEEK
Pig farmer in Lelystad, the Netherlands
The thing that I look most forward to at EuroTier 2022 is to meet up again in person with all my international pig producer colleagues. Animal health and strategies for selling gilts, are some of the topics we currently debate as practitioners.
I am president of the European Pig Producers Club, which is an organization with some 400 farmers from across Europe. EuroTier is a venue for us to discuss the merits of the range of technical solutions on display as such exchanges are pivotal to making the right investment decisions for the farm.
My farm has 600 sows and 4500 gilts and I will be looking for technical equipment for group housing systems for sows, farrowing crates and also welfare, which includes stimulating toys that will challenge my intelligent pigs and appeal to their playful nature."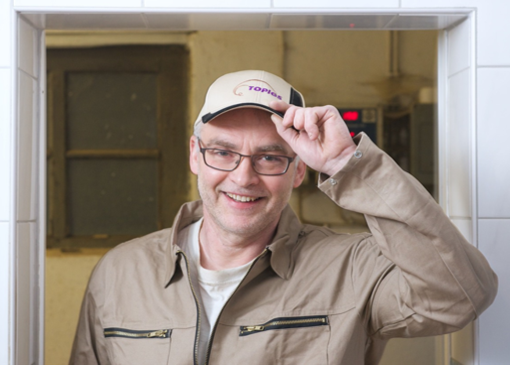 FRIEDRICH-WILHELM TEMME
FWE
When visiting a trade fair like EUROTIER, the exchange with professional colleagues is particularly important to me. Never before in my almost forty years of professional life as a responsible company manager have I experienced a time that is affected by so many crises at the same time. The challenges are enormous and especially for the future generation, answers are needed to the pressing questions for the entire industry, but especially for animal husbandry. A personal exchange with farmers and industry representatives was almost impossible in the last two years. Even the virtual meetings as a member of the DLG Pig Committee are no substitute for an analogue discussion at face-to-face events. I am already looking forward to the flair of this EUROTIER with all its forums and discussion rounds and am counting on a lot of visitors with intensive discussions