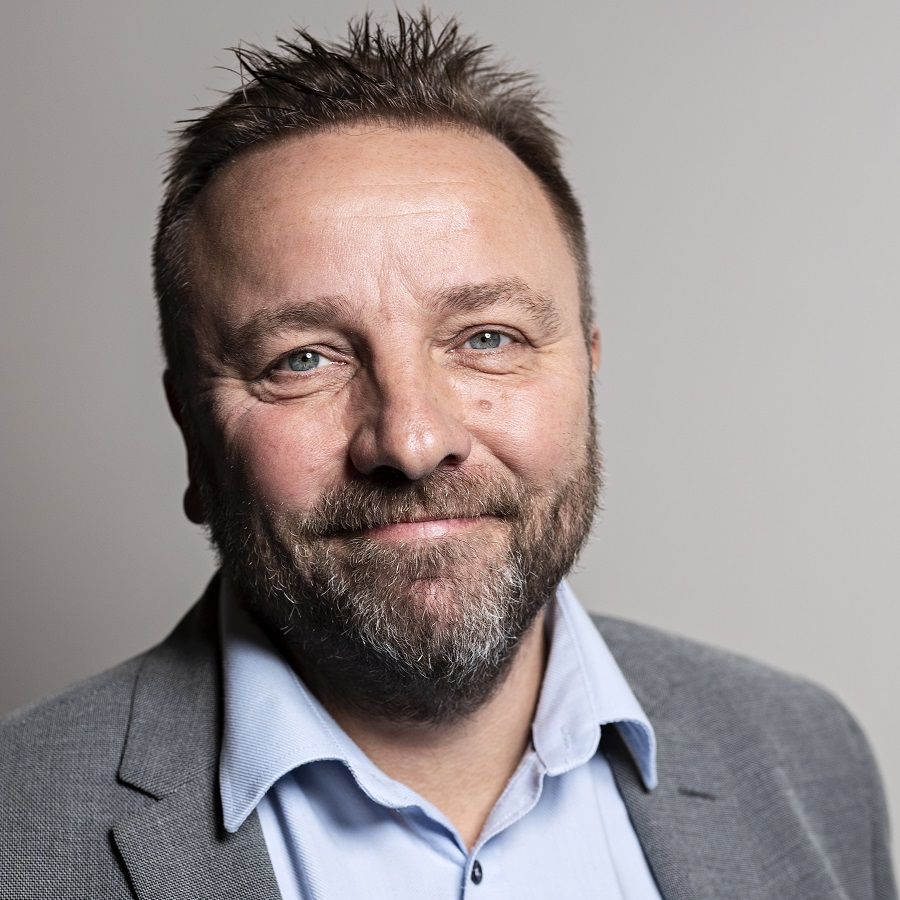 HENRIK REFSLUND HANSEN
Pig farmer in Bredebro in Southern Jutland, Denmark
We produce 17,000 slaughter pigs annually and house 4,700 finisher pigs. The biggest equipment trend I currently see is the accelerated development of various electronic-based systems that can optimise both data management and work on the farm. An example is the cleaning robot I recently purchased which reduces manual labour in the pen. I've been to EuroTier many times and for me it's an opportunity to discover inspiring little 'golden nuggets' as I call them. Even though a Danish pig farmer may think we are world champions, we can still learn from other countries, whether it be a new robot or a novel measuring device. At EuroTier, I'm probably going to explore some of the data platforms, which collect and manage all farm data, like feeding and slaughter. The aim is to reduce manual labour which is our biggest cost. Networking is an important part of EuroTier. The pig event organized by the European Pig Producers Club offers farmers like me a practical face-to-face exchange, which we have missed over the last few years.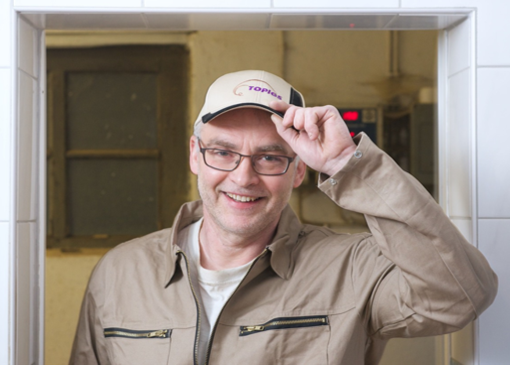 FRIEDRICH-WILHELM TEMME
FWE
When visiting a trade fair like EUROTIER, the exchange with professional colleagues is particularly important to me. Never before in my almost forty years of professional life as a responsible company manager have I experienced a time that is affected by so many crises at the same time. The challenges are enormous and especially for the future generation, answers are needed to the pressing questions for the entire industry, but especially for animal husbandry. A personal exchange with farmers and industry representatives was almost impossible in the last two years. Even the virtual meetings as a member of the DLG Pig Committee are no substitute for an analogue discussion at face-to-face events. I am already looking forward to the flair of this EUROTIER with all its forums and discussion rounds and am counting on a lot of visitors with intensive discussions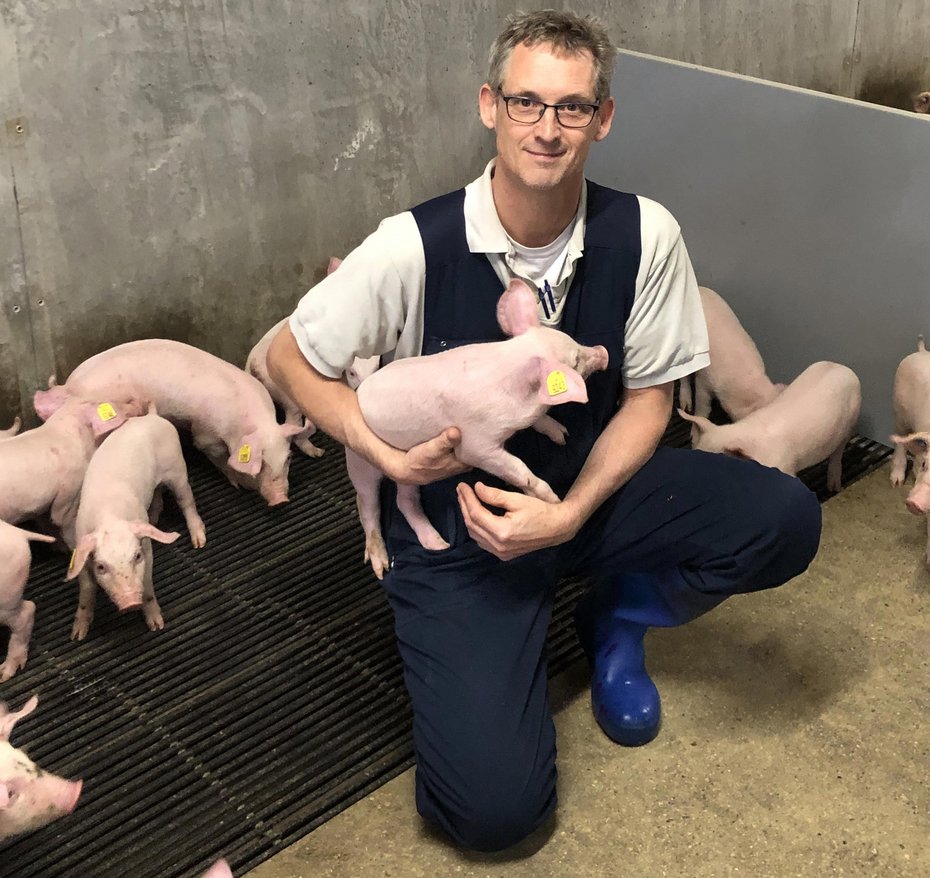 GERT VAN BEEK
Pig farmer in Lelystad, the Netherlands
The thing that I look most forward to at EuroTier 2022 is to meet up again in person with all my international pig producer colleagues. Animal health and strategies for selling gilts, are some of the topics we currently debate as practitioners.
I am president of the European Pig Producers Club, which is an organization with some 400 farmers from across Europe. EuroTier is a venue for us to discuss the merits of the range of technical solutions on display as such exchanges are pivotal to making the right investment decisions for the farm.
My farm has 600 sows and 4500 gilts and I will be looking for technical equipment for group housing systems for sows, farrowing crates and also welfare, which includes stimulating toys that will challenge my intelligent pigs and appeal to their playful nature."
Sebastien Homo
Britanny, France
We've got 200 sows in farrow to finish system and we're always looking for the best possible living conditions in the pen for them. The challenges currently are to improve the technical performance, the environment in the pen, including emission reduction and animal welfare. Another challenge for farmers is to be able to anticipate potential forthcoming legislation.
Right now, we're finishing the construction of a new maternity area for the sows that will improve welfare further. EuroTier in November 2022 will allow me to confirm our choice. For new equipment, I am looking for transparency of the results and this is where also personal meetings with exhibitors play an important role.
During the past two years we have not been able to meet up personally with suppliers of equipment, which is highly important in a practical profession like mine. A picture or a video is just not enough to evaluate the full merits of a technical solution. I need to touch the machinery and talk directly to the company. I can do all that at EuroTier. What's more, I can meet up with farmers from other countries to get a different perspective.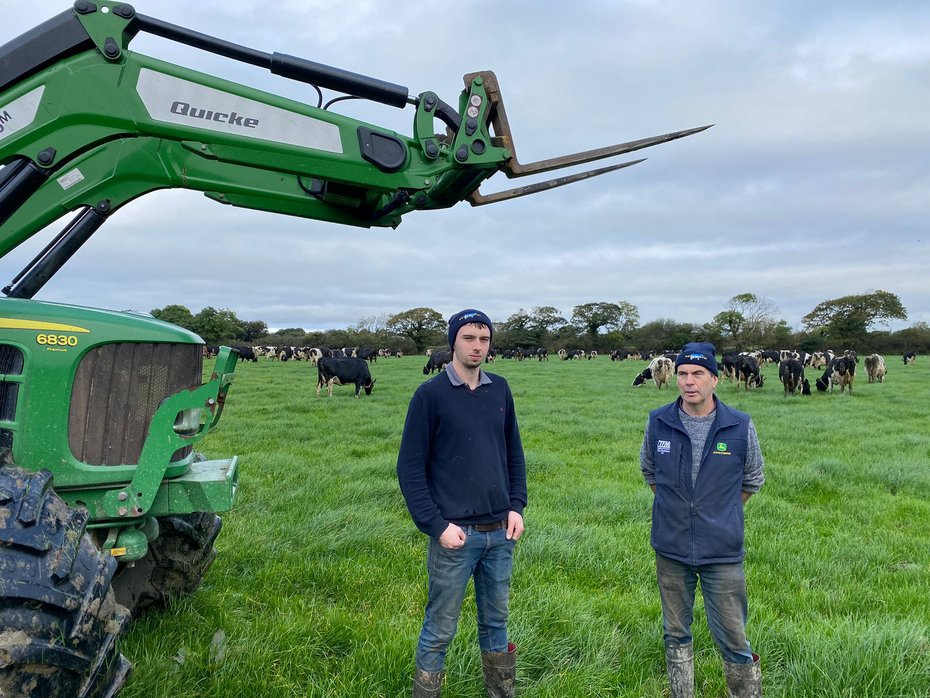 TOMMY FAHEY AND SON PATRICK
Agri contractor and dairy farmer in Lixnaw, Co. Kerry
Our dairy farm has 180 dairy heads and acreage for forage crops and grazing. We are currently undertaking construction of a new farm yard layout consisting of silage slab and new animal housing. The plan is to grow the dairy herd to 300+ in the coming years. The main challenges are related to labour, energy, material costs and climate. Though Ireland is a rich grass growing country it can occasionally be hampered by the weather so have to plan and be prepared accordingly.
EuroTier is perfect opportunity for us to identify new equipment that we can consider for our expansion. We are also interested in animal welfare solutions. Fertiliser costs right now are rising rapidly, and we now use primarily cow manure for our crops so practical solutions for manure management are a priority.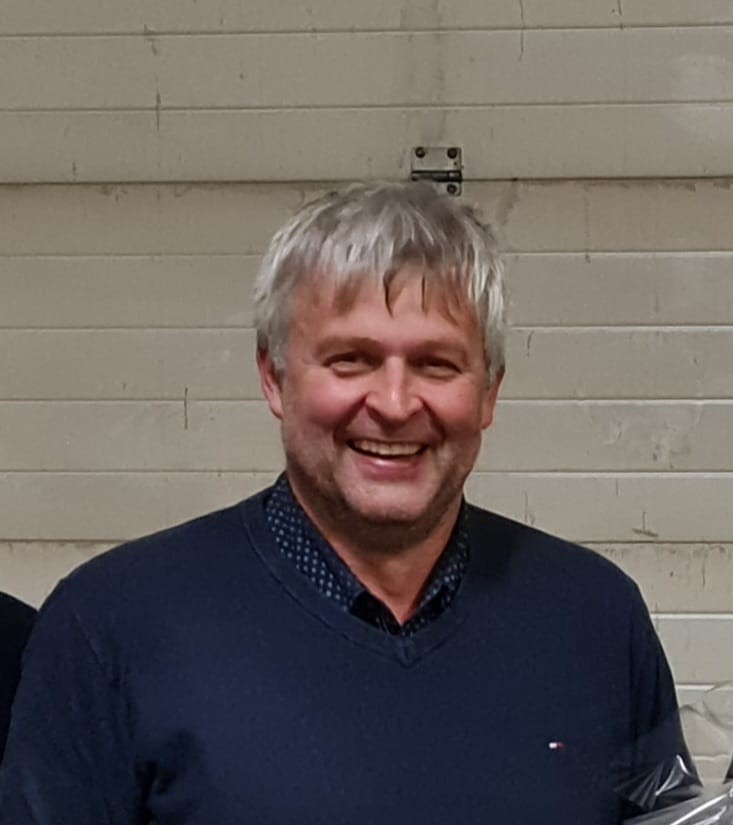 GÜNTHER RIEDL
Pig farmer, Lower Bavaria, Germany
Finally, after more than two years, the EuroTier can once again take place in the presence of the industry. Especially in socially and economically difficult times, it has already been shown in the past that the cohesion in the industry is unbroken. Thus, meeting with professional colleagues to exchange information and knowledge is a benefit for everyone.
As President of the German chapter of the European Pig Producers (EPP), I am particularly looking forward to meeting our members and professional colleagues from all over Europe again. The resulting international insight into pig farming and its areas of conflict is an enrichment for everyone.
At EuroTier we want to find out about the latest technical solutions regarding the reduction of manual work in the barn, as well as new approaches in pig breeding. It will also be particularly interesting to see which solutions or models are gaining acceptance in the field of animal welfare. The theme "Transforming Animal Farming" is therefore well chosen.
In pig breeding we produce 50,000 quality piglets annually and fatten a large part of them according to the QS standard. Last year, we completely converted the fattening process to ITW 2 and are currently pursuing further certifications, such as the regional window.
For me, the future challenges in the pig sector reveal three fields of action:
Finding reliable and cooperative marketers
Regaining social and political acceptance
Implementing adapted husbandry systems.