DLG.Prototype.Club
Challenge. Collaborate. Create.
"Elementary topic areas such as food security, climate change, rising energy prices and animal welfare play a decisive role in the future of international agriculture. They will be discussed intensively at this year's EuroTier and EnergyDecentral 2022. Identified challenges from research institutions and companies will be addressed at the DLG.Prototype.Club. The innovative format brings together start-ups and established large companies to address the tasks of our time and find new impulses and creative solutions for the future that are tangible for all visitors to the exhibition center.
This example of cross-cultural, cross-functional and cross-sector collaboration paves the way for the future of the industry and ensures that challenges can be tackled successfully."
DLG.Prototype.Club - 2 Tracks – 2 Challenges

TransnetBW Challenge:
Energy System 2050
In theEnergy System 2050, the demand for flexibility will increase strongly because generation will be largely from renewables and thus volatile and not controllable. This requires a controllable electricity demand that can follow the supply.
Goal
The main goal of the challenge is the identification and evaluation of possible business cases for the provision of vehicle-to-grid (V2G) services by private e-cars owners, i.e. under which conditions (economic, technical constraints) private citizens are assumed to be willing to offer this flexibility service to the grid, and which incentives should be put in place in order to mobilize such flexibility potential.
In addition, an assessment of a trade-off between the cost of participation to V2G on the one side and need for alternative flexibility options (e.g. stationary batteries, grid reinforcement) on the other side should be analyzed.
Fraunhofer-Institut Challenge:
Optimize daylight harvesting systems
Since irregularities occur due to various work in the barn, we want to install an animal welfare-friendly daylight harvesting monitoring system in a chicken barn through Computer Vision. Daylight harvesting systems use daylight to offset the amount of electric lighting needed to properly light a space, in order to reduce energy consumption. This is accomplished using lighting control systems that can dim or switch electric lighting in response to changing daylight availability.
Goal
On the basis of computer vision, the potential for optimal use of daylight is to be determined.
For this purpose, the participants will receive data from the Fraunhofer Institute at the virtual kickoff.
Background
Due to the natural rather dim environment, the eye of the poultry has adapted. Daylight that is pleasant for humans is often too bright and discomforting for poultry. On the other hand, the birds can see less well at night, so a barn that is too dark leads to poor orientation and thus less feed and water intake. Therefore, it is important to have a lighting programme that optimally fulfils animal welfare needs. The lighting programme can influence movement activity, feeding behaviour and feather pecking. Sufficient lighting and light promote health and encourage the broilers to grow healthily. Ideally, the barn has sufficiently large windows because it is not always possible to give the animals free access. Then it is good if sufficient daylight enters the barn.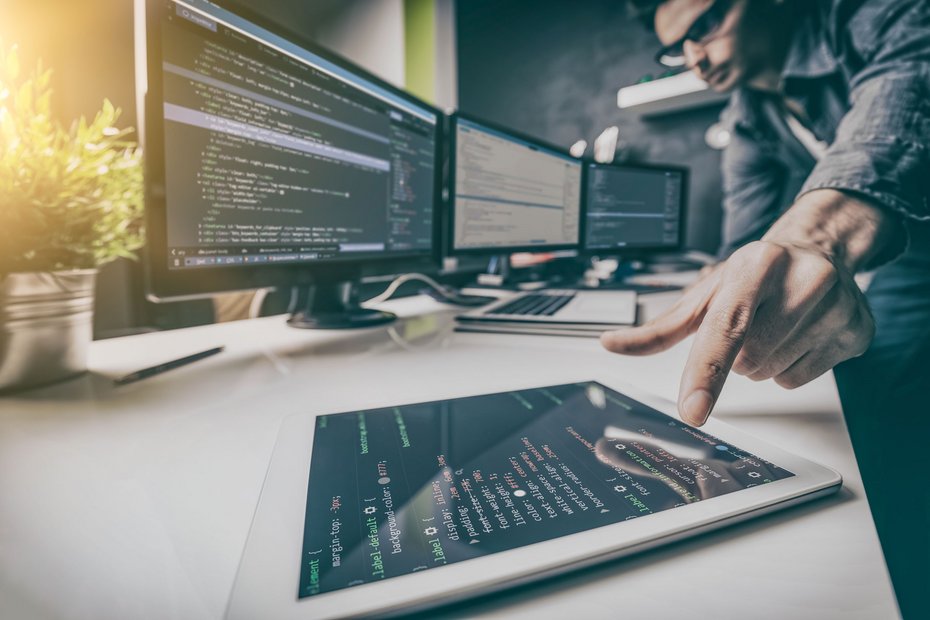 The Future of the Animal Farming Industry is ready for a new form of tendering to solve digitalization challenges rapidly and with impact. Welcome to the DLG.Prototype.Club.
At EuroTier / EnergyDecentral 2022, DLG and Prototye.Club are joining forces to premier an industry first, rapid prototyping competition with the objective to support businesses find custom made solutions to their digitalization challenges.
The DLG.Prototype.Club brings together a pre-selected group of talented individuals comprising of start-ups and engineers to solve specific problems identified by exhibitors of EuroTier / Energy Decentral 2022. The shortlisted groups of teams will enter into a rapid-prototyping phase 14 days before EuroTier and present their fully functioning prototype along with a business plan to the challenge provider in Hanover, during the leading trade fair for the animal farming and decentralized energy systems.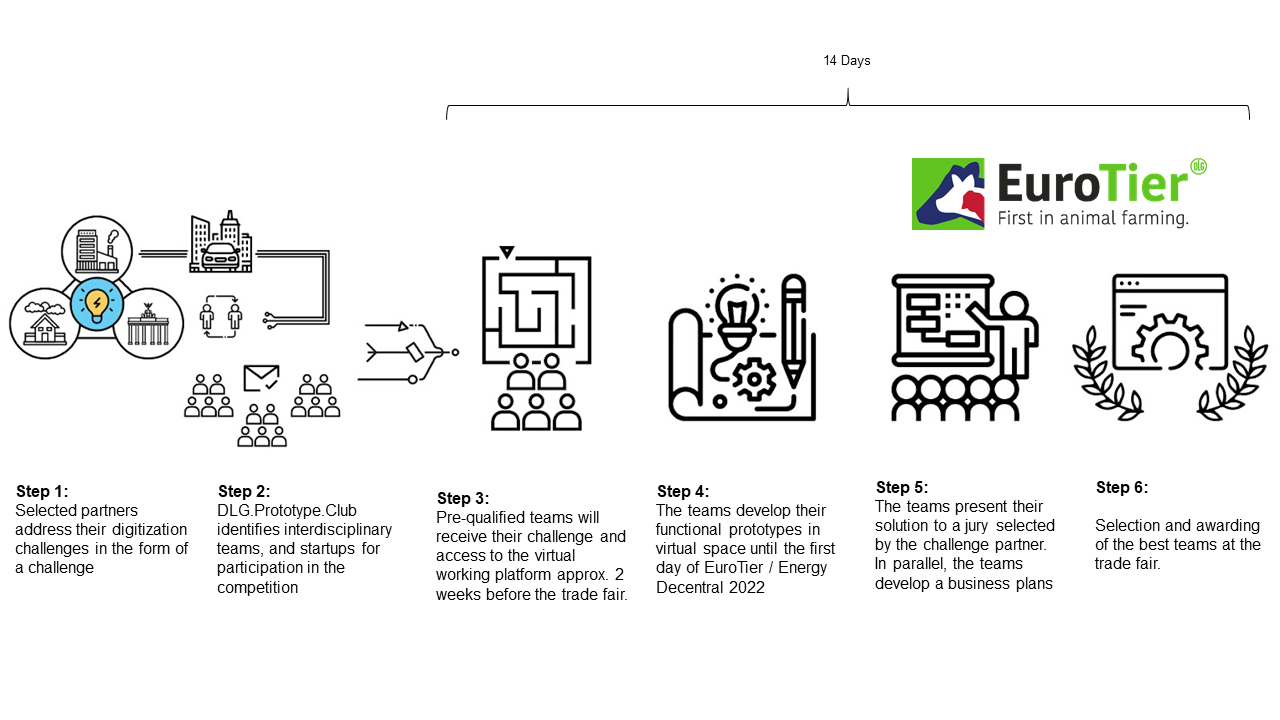 Nina Römer
TransnetBW, Stakeholdermanagement DA/RE
Fast, sensational new solutions, large media coverage
"We took part in the Enerthon 2021 with a challenge and had very good experiences with Prototype.Club. The event was held under the patronage of the German Energy Agency dena and brought us many new contacts.
Our challenge was the understandable visualization of the complex process of ensuring system stability in the power grid.
Prototype.Club has identified 10 startups with the right content for the competition that have developed working prototypes for our challenge. We still work with some of these companies today. We implemented the solution with the winning team and published it at https://www.dare-plattform.de/erleben/. The whole project was a complete success for TransnetBW and Netze BW."
Learn more and become a Challenge Sponsor: