International technical programme at EuroTier 2021:
Expert knowledge for animal production
This year's top event for animal production, EuroTier trade fair, offers a globally unique wealth of information. Whether animal welfare and emission reduction, animal husbandry and feeding, management and controlling or marketing issues – under the guiding theme 'Farming in the Food Chain' visitors can expect a large number of specialised exhibition areas covering all animal species in which current issues are taken up and possible solutions are presented.
The accompanying technical programme, which is designed by the organiser of EuroTier, DLG (German Agricultural Society), together with other partners, will be offering a comprehensive look at the latest issues in the various fields of animal husbandry in the form of conferences, specials, special shows, forums and panel discussions.
Guiding theme 2021:
Farming in the food chain
Feed Production. Quality Farming. Food Safety.
Learn more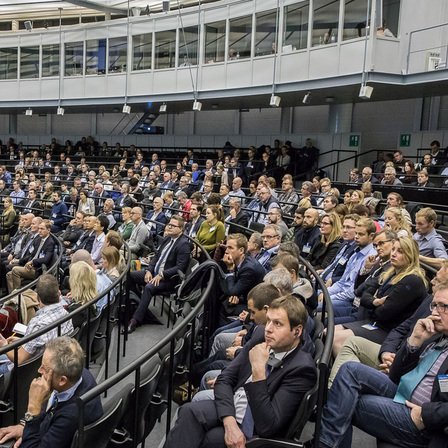 Events and Conferences
Knowledge, business, networking