EUROTIER – INNOVATIONS FOR THE GLOBAL ANIMAL HOUSING INDUSTRY
EuroTier is the leading international trade fair for professional animal farming and livestock management. Here exhibitors present their innovations in the fields of cattle, pig, poultry, sheep and goat husbandry, aquaculture and in the field of alternative protein sources. The leading innovation platform of the global animal production industry offers an overview of innovations and established standards. It provides answers and solutions for current and future challenges.
The next EuroTier will take place from November 15 to 18, 2022 in Hanover. The physical fair is supplemented by a digital offer.
Upcoming date:
30 June 2022, 1 pm to 2 pm
How to edit your digital company profile
Invite visitors, order tickets
Safe Business
Join us and tune in!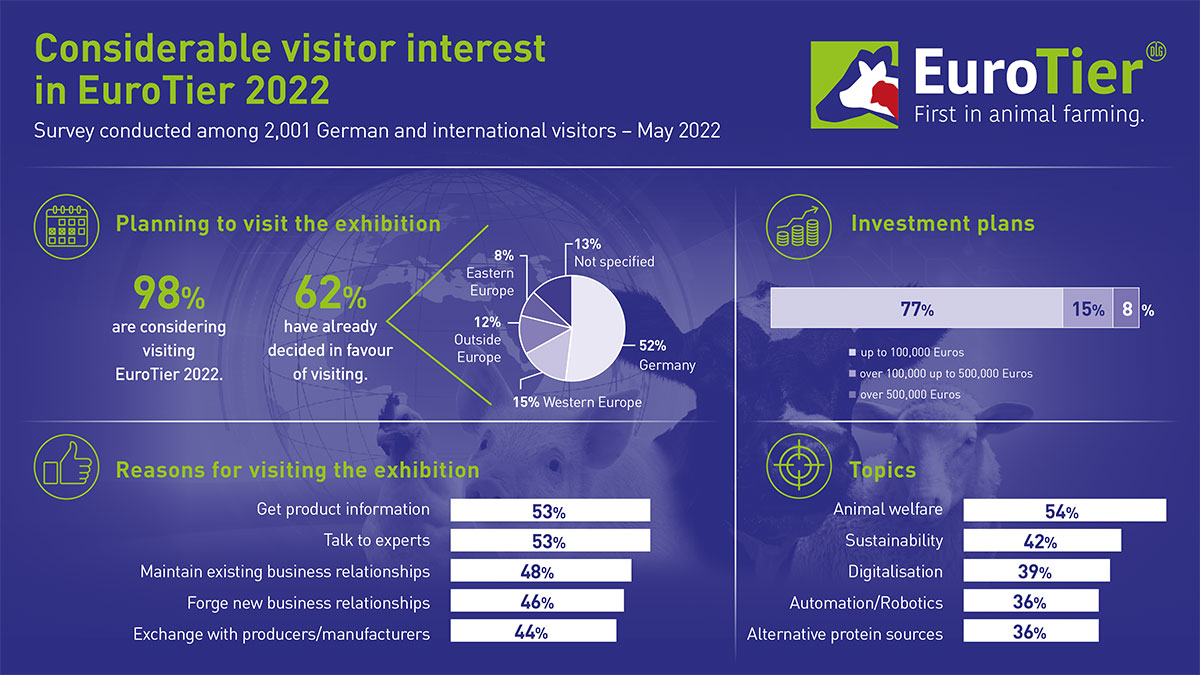 The visitor interest in EuroTier/EnergyDecentral 2022 is very high. Around 98 percent of the visitors surveyed are considering a visit to the leading international trade fairs in Hannover. 62 percent are already certain that they will visit the trade fairs in Hannover in November.