Award-winning innovations and concepts
As the world's leading trade fair for animal farming professionals, EuroTier is the international platform for trend-setting innovations and concepts.
The DLG awards five awards as part of EuroTier.
Innovation Award EuroTier
The Innovation Award EuroTier is the leading innovation award for animal farming. It is awarded in gold and silver by the DLG Novelty Commission and honors products whose function has changed significantly and whose use enables a new process or a known process is significantly improved. Award & Judging Regulations 2024
The Animal Welfare Award has been presented by the DLG together with the bpt (Federal Association of Practicing Veterinarians) since 2018. The prerequisite is winning a gold or silver medal at the EuroTier Innovation Award. While animal welfare is one of several criteria there, the Animal Welfare Award honors a product that "particularly meets the requirements of a higher animal welfare standard." Award & Judging Regulations 2024
DLG Agrifuture Concept Winner: New in 2022
Concepts for animal husbandry with relevance and potential for improving good professional practice will in future be recognized as DLG Agrifuture Concept Winners. These are concepts and visions that are not yet ready for the market, but are in the development phase. Award & Judging Regulations 2022
The DLG Agri Influencer Awards honor social media profiles and blogs in three categories that are particularly committed to public relations in agriculture. Award & Judging Regulations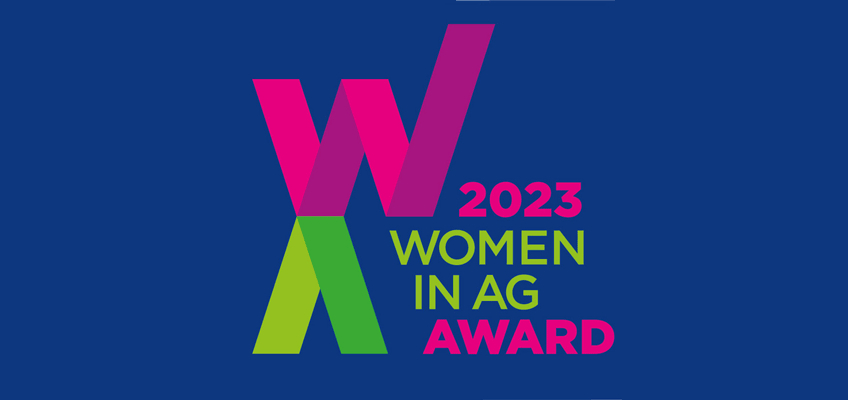 Women in Ag Awards International
The role of women in agriculture worldwide has evolved. More and more women in the sector are coming forward, as business partners or leaders and as initiators in the community. Women in Ag aims to give these women a voice and let their stories serve as inspiration for the many other women in the industry.
Developed by Women in Ag magazine in collaboration with EuroTier, the award premiered at the world's leading trade fair for professional animal farming and livestock management. The winners were announced at EuroTier 2022.